WELCOME TO
ASIANMAPLELEAF
Adventure, leisure, and culinary excursions.
THE WORLD IS
OUR OYSTER
Making meaningful connections and the most out of everyday.
MY LENS
YOUR ENJOYMENT
Smile, laugh, live a little.
As I share my life experiences through self-discovery and world travel.
Destinations, Must See's & Do's, Local Experiences: Off the Beaten Path, Vacation Planning Tips
Long Distance Relationship, Staycations, Travel Accessories, Clothing & Products, Spas
Culinary Excursions: Restaurants, Lounges, Tasting Menus, Desserts, Wine Pairing, Kitchen Adventures. I love Quinoa, Sushi, and Noodles.
Canadian transplant in New York City and beyond.
Canadian transplant in New York City and beyond.
Qick Bio
I'm Barry and I am an avid world traveler living in New York but a Canadian at heart. This blog and Instagram has become a platform for me to share my experiences with you. I love to travel, eat, and am into fashion and fitness.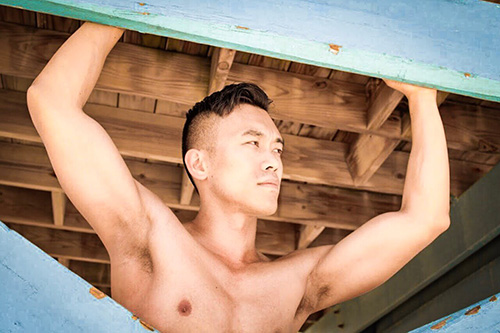 Greater Purpose
I'm on a journey of self-discovery and adventure, and I'm excited to see what the future holds. Follow me on all my adventures!
The Perfect 4-Day Getaway in Puerto Rico
Most recent life happenings.
Traveling is a time to sit back, relax, and spoil yourself. You may have daydreamed about vacationing in a mansion or other glamourous spots and added it to your "when I win the lottery" bucket list. I personally started to look at Glamourous Airbnbs and first of all...
read more